Create surveys, user tests, and polls.
Improve conversion with

human feedback.
Get responses from American consumers in minutes or invite a friend or a colleague for free.
Ninja Feedback at a glance
Whether you're validating a design, selling online, you need to create a great first impression. Understanding what your users need and how they use and react to your product or ideas is critical to gaining their trust. Our suite of products makes it simple, convenient, and affordable to get a deep understanding of your users and turn them into happy customers.

Make Confident Data-driven Decisions
Quickly drill-down, filter, or search through the test results. Spend more refining your ideas and less time in Excel.

Run Fast & Affordable User Research

Sophisticated features with startup & small-business friendly costs. Quickly set-up and iterate through tests as you learn.

Enjoy Hassle-free Participant Recruiting
Share the test URL on your website, mailing list, or social media to invite participants for free or use our quality-guaranteed respondent panel.
To create a test, complete a simple questionnaire and enter the details of your tests (titles, image or URL variants).
To start getting feedback in minutes, you may order responses from our panel. At the end, you will also receive a unique test URL to invite a friend or a colleague.
After your test begins, Ninjafeedback platform handles respondent on-boarding, data collection, and reporting.

QuickPoll
Create simple polls to test text, image, or URL variations. Respondents see all variations at once and select the best one. Simple way to test book covers, logos, taglines, ad creative and branding.

Describe your search case and get data about the actual keywords people use to perform the search. Works with Amazon, Google, Youtube and Etsy.

Simple Surveys
Create simple surveys for US consumers. Ask multiple choice or text-based answers. Include image or URLs, create variations and tally correct responses automatically.
How our products can help you?
QuickPoll - Variation or AB Testing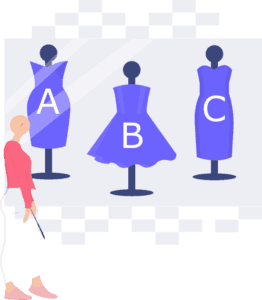 Variation or AB Testing with NinjaFeedback's QuickPoll is a great option if: 
You are facing a tough choice between two or more variations of a product image, title, mockup or a webpage.
You don't have thousands of users to run split tests.
You care about improving conversions and grabbing your users' attention.
You like to take decisions and settle debates based on data rather than intuition.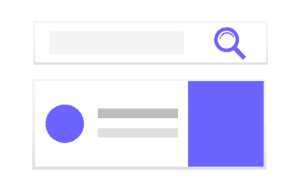 Keyword research tool can help you understand: 
How US consumers perform keyword searches for your product or service.
Compatible with Amazon, Google, Etsy, and Youtube 
Get a 360 view into the consumer's mind. Find out the typed words, selected keywords from autosuggest, clicked search result, and the reason why user clicked on a result..
Who is it for?
Keyword research tool is designed for consumer product sellers, eCommerce merchants.  
Marketing and SEO professionals who want to research and discover new keyword ideas.




Ask America - US Consumer Surveys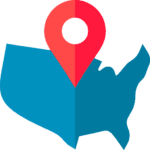 Ask America is simple survey tool and is a great option if you wish to:
Ask open-ended or multiple choice questions to US consumers.
Perform market research, understand consumer preferences and trends, run political polls or get reaction to current events.
Who is it for?
It is a great option for market research professionals, data-driven journalists, and political analysts.
Entrepreneurs and eCommerce merchants who would like to understand US consumer reaction to their products or ideas.




| Feature | QuickPoll | Keyword Test | Ask America |
| --- | --- | --- | --- |
| Test Text Variations | ✓ | | |
| Test Images | ✓ | ✓ | |
| Test URLs | | ✓ | |
| Task Timeline | | ✓ | |
| Track success/skip rate | | ✓ | ✓ |
| Survey tool | | | ✓ |
Standard Features for All Products
Following features are standard for all products:
Interactive Reports
Download CSV Data
Respondent Demographics
Real-time Data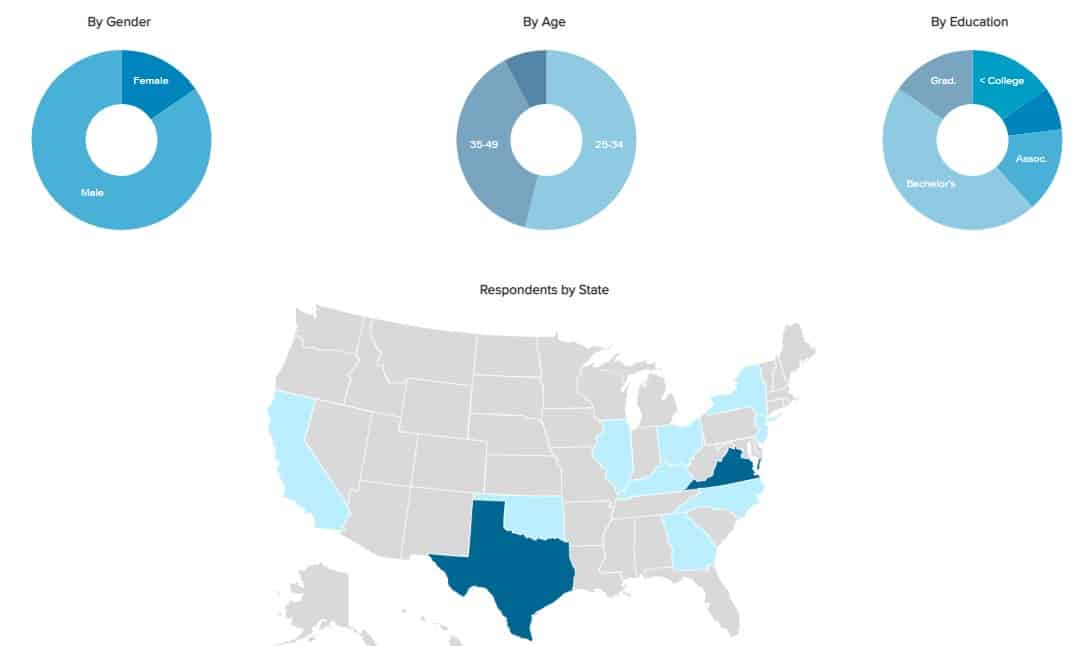 Interactive Reports
Drill down into the respondent demographics with interactive and clickable reports and advanced charting. Examples of demographic attributes available from our audience pool are:
Age
Gender
Location ( Country & State)
Employment
Education
Excel Data Downloads
There are two forms of tabular data that you can work with. An online data table version which you can use to sort or search through the data. You can also download all the test results data in Excel and CSV formats for offline analysis.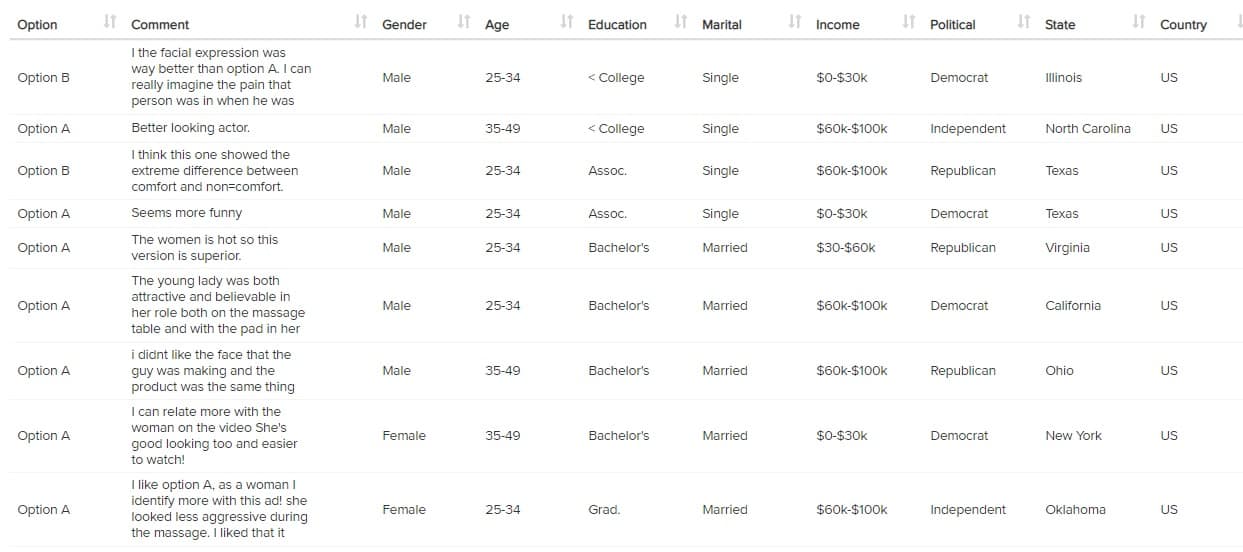 All the details of NInjafeedback pricing are available on the dedicated pricing page. On the pricing page, you can use the pricing calculator to find out the exact of a tests.